HELICOPTER TYPE: Eurocopter AS350
HELICOPTER DETAILS:
EUROCOPTER AS350 B > B3 - 'SQUIRREL'

SINGLE ENGINE

MAXIMUM 5 PASSENGERS

LIMITED LUGGAGE

SKIS / BOARDS CARRIED IN UTILITY BASKET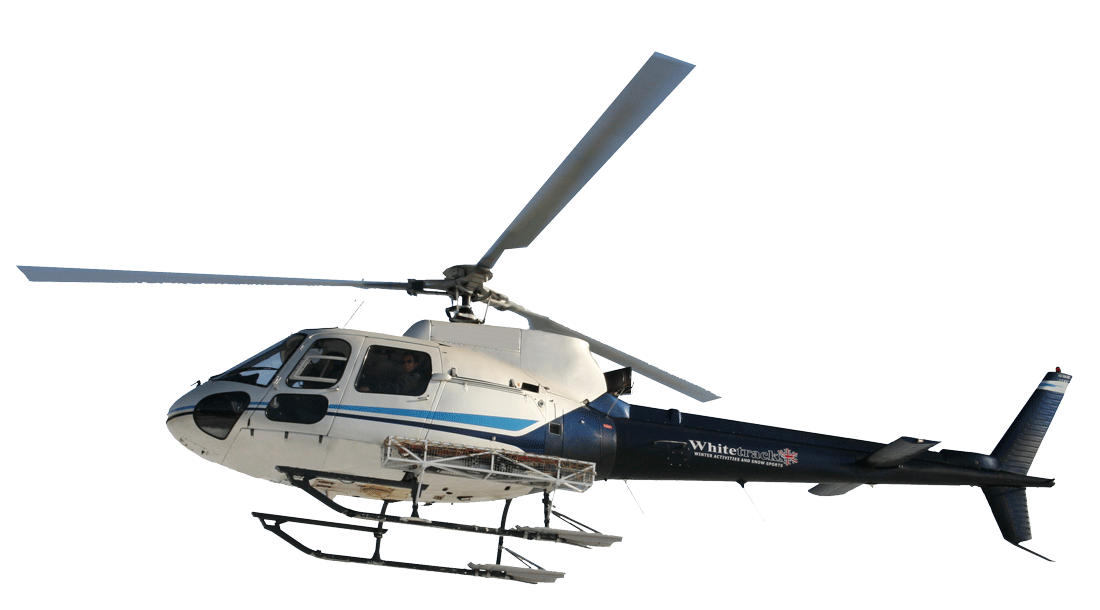 The Eurocopter AS350 series - single engine, 5 passengers, 'Ecureuil' or 'Squirrel' - Europe's most successful helicopter and the helicopter that performs approximatley 90% of all passenger flights across the French Alps, Switzerland, Italy and Austria. The 350's maneuverability, superior visibility with all seats facing forward and low vibration level, mean your mission will be as comfortable as it is productive. The single engine AS350 Ecureuil is renowned for its high performance, its safety and its reduced operating costs.
The AS350 B2 and the AS350 B3 the 'high performance' version of the range both have a proven track record. AS350 helicopters are suited for operations in conditions such as mountainous areas or hot countries, their flexibility and low acquisition cost have made them very sought after helicopters to perform a wide range of demanding missions from passenger transport, aerial work, fire fighting, mountain rescue......
and...now our Shared Helicopter Transfer Service